Choose Luxury Vinyl Planks in Williamsport, PA For Your Project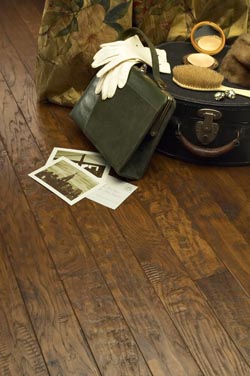 Searching for the right flooring for your home remodeling project can be an exciting prospect. However, it can be a bit challenging, depending on which room you intend to redress. As a homeowner, you want to be confident that you're choosing a material that will not only look attractive but continue to serve you well long after the installation. Consider fitting your space with luxury vinyl planks in Williamsport, PA from Corter's Flooring America.
Local homeowners know that our expansive showroom is the place to turn to when they're looking for premium flooring options. Step through our doors to explore all of the interior design possibilities available. Our courteous, knowledgeable specialists are always on hand and ready to answer any questions you may have about our luxury vinyl plank floors and other products. We'll even offer recommendations based on your unique project goals. Whatever you need, we look forward to helping you make the most of your shopping experience.
Emulate a Familiar Look with an LVP Floor
Solid hardwood is easily one of the most popular flooring materials available today. Though its popularity is undeniable, you should note that wood floors aren't the best choice for every project. Specifically, homeowners looking to reinvigorate moisture-prone spaces such as bathroom and kitchens are better off choosing other materials. Wood doesn't perform well in areas that experience humidity and temperature changes due to its tendency to expand and contract.
Fortunately, when you choose our luxury vinyl plank floor, you'll enjoy an ideal combination of appeal and durability. Our LVP surfaces not only replicate the highly desirable appearance and texture of genuine wood at only a fraction of the usual cost, but they're also softer underfoot than most other flooring choices.
Best of all, our luxury vinyl planks can mimic any hardwood species. So, whether you're looking to adorn your space with the red hues of Cherrywood, the rich color of walnut, or the textbook stylings of oak, we've got options for you in our fully stocked showroom.
Enjoy a Swift Installation and Ease of Maintenance
Since they're made of authentic-looking vinyl rather than genuine hardwood, our LVP floor can be laid on virtually any surface. Its water-resistant properties make it possible to install your new floor nearly anywhere, including bathrooms, entryways, kitchens, and other areas. Trust our skilled installation experts with your luxury vinyl plank floor installation needs to ensure your flooring is placed accurately and effectively.
Homeowners will also love how easily our luxury vinyl planks can be cleaned. All it takes to maintain your new flooring investment is a quick sweeping or vacuuming for mild messes and mopping for larger ones. You can rest assured that when you fit your space with one of your choice of luxury vinyl plank flooring, you'll enjoy floors that continue to impress year after year.

Contact our flooring showroom to learn more about our luxury vinyl surfaces and how they can benefit you. We proudly serve homeowners in Williamsport, South Williamsport, Montoursville, Muncy, and Jersey Shore, Pennsylvania, as well as the surrounding communities.