Carpet Stores in Williamsport, PA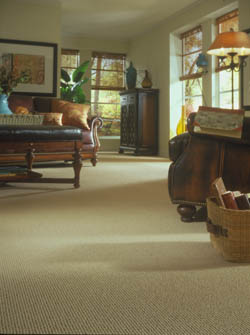 Make your next home improvement project a success when you make the right choice when it comes to carpet stores in Williamsport, PA. Corter's Flooring America offers some of the most competitive prices in the area on major carpet brands like Mohawk. Why settle for substandard carpeting when you have so much invested in the value of your home?
Every home is different, and every commercial customer we serve has a different set of needs when it comes to the fit of their new carpet purchase. Instead of guessing your way through this process and spending more money than you should, take advantage of the services offered by our proven installation team. When you take the time to choose the right type of carpeting for your particular design plan, you can easily transform any room into a destination.
Connect immediately with potential clients and improve the morale of your employees when you make an investment in new carpeting for your commercial establishment. Fill your waiting room with vivid colors that match your corporate branding scheme, and add an element of texture to any corridor with our commercial carpeting and rugs. These products are resistant to stains and easy to maintain for years to come.


Competitive Carpet Prices
Once you have established a budget for your next decorating project, pay a visit to our expansive showroom. Our association with a major retail flooring group allows us to pass on our tremendous buying power to the customers we serve. Worn and faded carpeting may cause the value of your home to drop.
Transform the house you own into the home of your dreams without spending a fortune when you make our store your source for value-added carpeting and professional carpet installation. Our contractors are equipped with the most advanced tools available, and their proven experience is sure to show in the finished product.


Carpeting for Any Commercial Interior
Absorb harsh noises and reduce the chances of a workplace injury with our broad selection of commercial carpet. When you make an investment in new carpeting for your business, you need that investment to last. Our selection of carpeting and area rugs includes the colors and textures you need for your design plan. Start a conversation with one of our design professionals, and combine one of our hardwood flooring products with a strategically placed area rug for added value.


Click on the button below to learn more about our 12-18 month financing:
Contact us today to work with a proven leader among carpet stores in this area. We proudly serve customers in Williamsport, South Williamsport, Montoursville, Muncy, Jersey Shore, Pennsylvania; along with the surrounding communities.