Paint in Williamsport, PA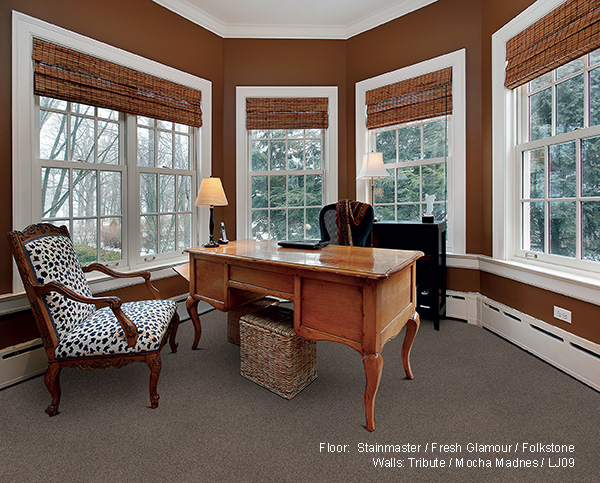 Breathe new life into every room in your home with a fresh coat of paint. When you are ready for a change, choosing to switch up the color of your walls or ceilings is an easy way to make a major impact throughout any part of your home. Vibrant colors create the perfect atmosphere, and the paint brands available at our store help you complete your room makeover with ease. Speak with us today to choose the right shades.


Tribute: One of The Industry's Leading Paint Brands
You deserve a home that you are proud to show off to your friends, family, and neighbors. With the interior paint selection from the Kilz™ Tribute™ collection, you will achieve each of your redesign goals while creating a stunning new atmosphere.
Why choose Tribute? No matter what color you are looking to add to your home, Tribute will deliver an extra touch of class for your bedroom, bathroom, or other space. These paints are made from the top materials for a lasting look and smooth application.


Interior Paint That Lasts
Your home is meant to be lived in. However, the last thing you want to see is signs of that life reflected on your walls and ceilings. By choosing top quality paint for your space, you will prevent the need for regular maintenance over time. Tribute is one of the leading paint brands for its stunning appearance, flat finish, and ease of maintenance. If your wall becomes stained for any reason, you will not have to spend time and energy scrubbing the mess off of the paint.
Over time, it is natural to see signs of aging in the color. When you choose to coat your walls in one of the industry's leading paint brands, you will not have to worry about these signs of aging. Tribute paint will not fade over time, and your vibrant colors will last for many years to come.


Flat Finish & Other Varieties
When you are ready to add a new coat to your walls, you must consider more than just the color. Interior paint is available in a number of different finishes, each of which can transform the atmosphere in a room. Our friendly showroom staff is happy to help you choose the right option for your specific space. We offer Tribute paint in the following styles:
Flat Finish
Eggshell Finish
Matte Finish
Semi-Gloss
Satin Finish



Contact the staff at our showroom to explore your paint options for any room in your home. We feature the industry's top paint brands for customers throughout Williamsport, Pennsylvania, and surrounding areas.